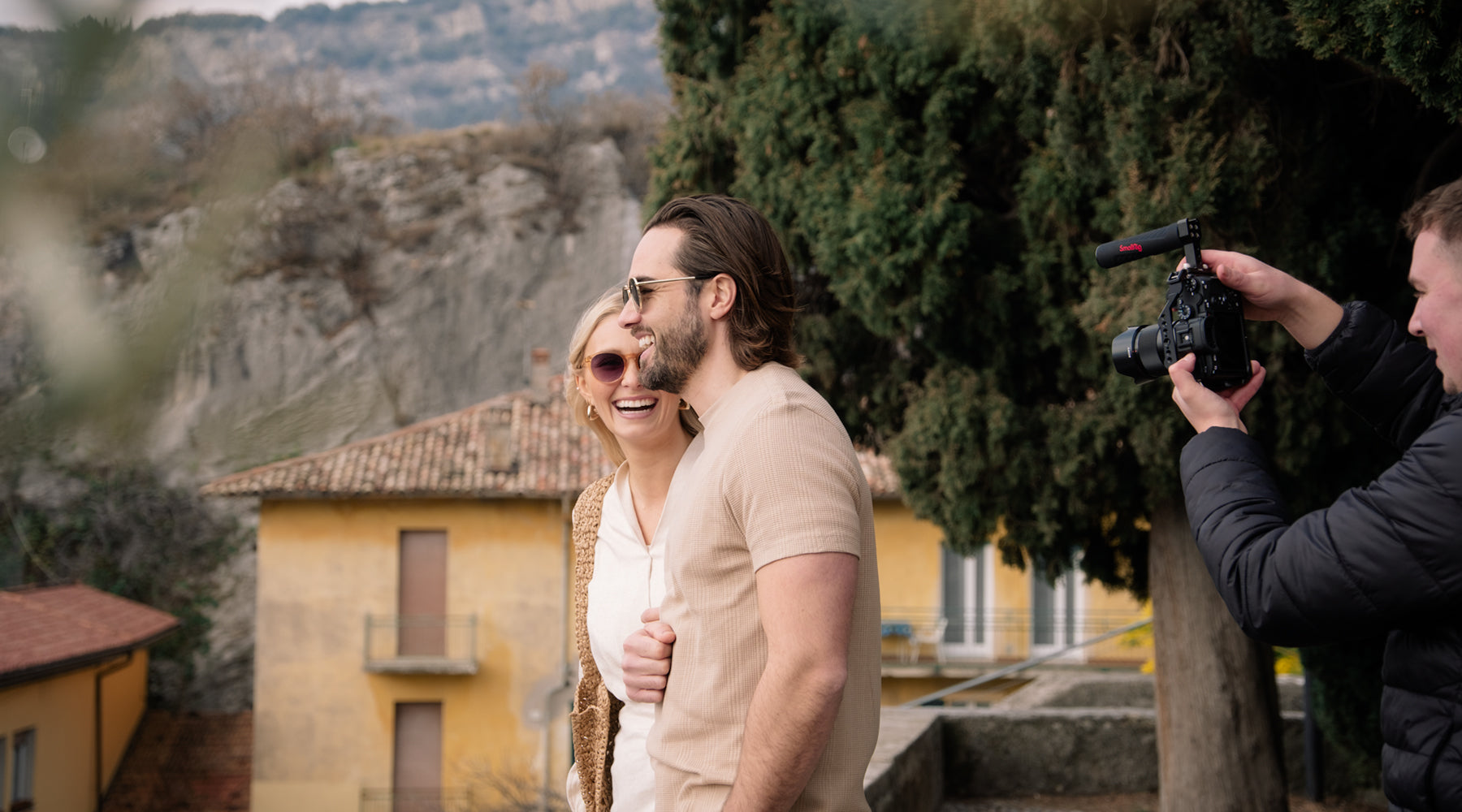 Frequently Asked Questions
What Can We help You With Today?
Need help or have a question that needs answered quickly? See below for a list frequently asked questions and answers. If you cannot find what you are looking for do not hesitate to get in touch and a member of our team will answer your query using the contact details found on our contact us page
Products
We understand the importance of purchasing the correct size when ordering online which is why all products have detailed sizing information within their product descriptions.

You can find this information by clicking the Size & Fit Button on each product or by clicking on our Size Guide at the bottom of our website.
We do our best to re-stock popular items however, due to the limited edition, handmade and made-to-order nature of some of the products we make, this is not always possible.


If you would like to be the first to know when an item comes back into stock we have a "Back in Stock" notifications facility available on our website. To use this feature simply click on the size that you require and a Back In Stock button will appear with a form to complete. Once you have completed the form you will be notified as soon as that item comes back into stock.


If you would like to ask about a product, size or colour that is not shown, contact our Customer Services team.
In Short Yes!

You can get more information about any pair of our shoes by contacting a member of our Customer Services team using the details on our Contact Us Page.

We will try to get back to you within 24 hours with all of the information that your require.
Your Order
There are multiple statuses for your order depending which stage it is at. Below is a list of the statuses you will see when checking your order's progress.


- Processing - We have received payment for your order and it has been created.

- Order Received - Your order is waiting to be processed by the Dispatch Team.

- Pick - Your order is being worked on by the Dispatch Team. Please note, your order cannot be amended at this stage.

- Complete - Your order has been completed and will arrive with you in the specified time frame. Please note, your order cannot be amended at this stage.

- Closed - Your order has been refunded.

- On Hold - There may be an issue with your order. Our Customer Service Team will contact you within 24 hours to notify you of any issues.

- Pending - Your order is waiting to be processed. Our Customer Service Team will contact you within 24 hours should there be any issues.
If your order has not arrived when you were expecting it then please check the following:

- Check you have received a dispatch confirmation email from us.

- Check the tracking link via your dispatch confirmation email to view the most up to date information on the whereabouts of your parcel.

- Sign in and check your account on the Walk London. website. Is your delivery address correct? Are your contact details up to date?

- Check for text messages, emails and attempted delivery cards from one of our couriers. Your parcel may be awaiting collection at a local delivery depot or you may need to re-arrange delivery.

- Check no one else residing at your address has taken receipt of your parcel.

If you still can't locate your parcel then please contact our Customer Services team with your order number to hand. We will endeavor to find your parcel straight away

All of our shipments are insured to the necessary value, so should it not be found we will arrange a replacement or refund for you.
If you change your mind about your purchase, you have the option cancel your order before we dispatch your item to your. To cancel your order, please
getting in contact with our Customer Services team


Please remember, this self-cancellation is only available before your order has been dispatched, after your order status has been changed, we cannot cancel orders.


If you have already received your goods then you may return them in accordance with the UK Distance Selling Regulations, and our Returns Policy.
If there is an issue with your order when you receive it please contact our Customer Service Team as soon as possible. We will do our best to resolve this issue as quickly as we can.
We will email to confirm your order has been received, and is being processed.

You will receive a further dispatch confirmation email once your order has been packed and is ready to leave our warehouse.
As an online business our prices change in accordance with trends, customer demand and stock availability. We are therefore unable to refund the difference in price when an item you have purchased goes into sale, although we do appreciate how frustrating this can be.


You can of course return the item for a full refund and then re-order the item at its markdown price, provided it is returned in accordance with our returns policy. Please note, we cannot guarantee that another customer won't purchase this item first.
Shipping
We deliver to almost all countries worldwide. 

The shipping country is automatically selected when you log into your customer account. You can see our shipping prices and delivery thresholds by going to our shipping pages and changing your delivery country.
You can see our shipping prices and delivery thresholds by going to our shipping pages and changing your delivery country.

We try to keep these pages up to date however for accurate pricing please check the rates in the checkout.
For orders placed online we do provide the option to ship to an address different to the billing address. However, for security reasons, this service is discretionary. We reserve the right to only ship to the billing address, or to verify details with our customers before shipping to a different address.

If you have made a mistake with your shipping details please contact our Customer Services team immediately via telephone or email and we will try to amend them.

Orders placed over the telephone must be shipped to the billing address.

Please note: due to the speed at which our Dispatch team work, we can make no guarantees to change addresses prior to shipping. If an order has been locked for processing by the Dispatch team or completed we are unable to amend the shipping address.
Yes. You will be sent a dispatch confirmation email as soon as your order has been processed. This email will also contain your tracking number.

Once you have received your tracking number you can check the status by visiting the relevant courier website, DHL, FedEx or Royal Mail

You will also be able to track the status of your parcel through the order summary within your Walk London account pages or by downloading the Shop App and checking the tracking status within it's Order Tracking functionality.
For estimated arrival times please navigate to the Shipping information page for your country or see the estimated delivery date as stated within the shipping section of the checkout
We use Royal Mail Tracked 24 or Tracked 48 for all UK orders depending upon the type of service selected.

Depending on where you are located we use DHL, FedEx SAMOS or Boxberry for International orders.

We reserve the right to use discretion in circumstances where it makes more sense to use an alternative delivery method.
No. All of our couriers require a recipient signature to prove delivery of the item. This cannot be guaranteed at a PO Box address.
Yes, we ship to BFPO addresses.

Please ensure you complete the billing address field as appropriate and the BFPO address as the shipping address.
Yes, it does not have to be the addressee. The signature is electronically logged for security reasons. Any signature at the address will be accepted as proof of delivery.


Customers receiving a parcel with DHL Can use the On Demand Delivery service which allows you to manage the delivery of your parcel online. Customers expecting to receive an item with FedEx can use the app to manage their deliveries and instruct their courier.
DHL will email and text a delivery window on the day of delivery. Should you be unavailable to sign for the parcel you can select from a number of options including, collection from Depot, leave in a safe place, deliver with a neighbour using their on demand delivery service

If your item is being delivered with DPD a calling card will be left with your delivery details for which you can use to schedule a re-delivery or a collection. They will usually re-attempt delivery up to 3 times before returning your parcel to us.
You will receive a dispatch confirmation email once your order has been shipped. This email will also contain your tracking information.

You can also check the status of your order by logging into your account or by clicking the link sent to you in your order confirmation email.
Each country has its own unique import procedures, which are subject to change.

If you have an order held in customs then please contact our Contact Us team with your order number and tracking number using the details below. We will do our very best to help resolve the matter as swiftly as possible.
Payments
We accept payments in over 133 Global Currencies.

You can change to your local currency by selecting the country switcher at the top or bottom of any page on our website. (If you are browsing on mobile this is located at the bottom of the navigation menu.)
You can use any of the cards or alternative payment methods listed below to pay for your order:

- MasterCard

- Visa

- AMEX

- Maestro

- Discover

- Diners

- PayPal

- Amazon Pay

- Klarna (UK Customers onLY)

- Clear Pay / After Pay (Customers in the United Kingdom, Australia, New Zealand and the United States only)

- Apple Pay

- Google Pay

- Shop Pay

- iDEAL - - Netherlands and Belgium Only

- Bancontact - Netherlands and Belgium Only
The full cost of the order will be charged as soon as it is placed.
Yes we sell gift cards on our online store that can be redeemed online.
Yes, we use industry standard SSL encryption to protect your details. Potentially sensitive information such as your name, address and card details are encoded so they can only be read on the secure server. This information is authenticated to ensure it only gets sent to this secure server and is checked to make sure it has not been tampered with during transfer.

Security checks are also made on all transactions, to ensure the authenticity of each payment.
Returns
You can send your parcel back to us at the below address

WALK LONDON
DEVONSHIRE HOUSE
AVIARY COURT
BASINGSTOKE, UNITED KINGDOM

RG24 8PE
You can return goods you have ordered from us if Merchandise is not satisfactory or which does not correspond with its description or which fails to comply with any other item implied by the sale of Goods Act 1979. Goods must be returned / exchanged within 14 days (from receipt of goods) in their original condition after this we reserve the right to accept a refund or exchange.

UK Returns

For customers wishing to return their item for an exchange or credit please note that we offer a returns label free of charge. To do this simply follow the online returns procedure.

For customers wishing to return their item for a refund using our online portal or by emailing a member of our Customer Services team. Unfortunately there is a charge of £4.95 to cover the costs of the service. This will be deducted from the refund amount due.

Returning An Item Using A Courier Of Your Choice

If you'd prefer to use a different courier, that's not a problem but we recommend that you insure the parcel to the value of the item(s) you're returning as we cannot be held liable if your parcel is lost in the post. We also recommend that you use a recorded delivery so that you can track your parcel online.

Returns Terms and Guidelines


The items for return are unworn, in re saleable condition, complete with all swing tags & original packaging, You have included your original invoice, with your preference for exchange or a refund. If you wish to exchange your items, remember to specify for which product, colour & size, using the space provided on your invoice or on your returns form. We recommend that you send us a quick email at info@walklondonshoes.co.uk so we can put the replacement item aside for you.

Download a Walk London returns form here
We aim to process returns within 1-3 working days of receiving them. As long as the returned items meet our refund criteria, your refund will be with you 24-48 hours after your return is processed, depending on your card issuer.
We aim to process returns within 1-3 working days of receiving them. Once your return has been processed, and provided we have the exchange items in stock, you should receive them within 3 working days. The overall expected time for an exchange can be up to 7 days upon receipt of the item.
We aim to process all of our Footwear returns within 2 working days of receiving them. You will be notified by email once the return is complete.

We suggest you make a note of the shipping reference given when you sent the item back. This will allow you to track your parcel at every stage of delivery, including when we receive it.

Should you have any queries about your return, please feel free to contact our Customer Services team.
Pre-Orders
On selected exclusive footwear models confirmed for release on our online store we offer all interested customers the chance to order in advanced to help avoid disappointment.

To complete a Pre-Order the process is exactly the same as making a normal online order at walklondonshoes.com. Simply select your size and colour and checkout as normal. As soon as the stock arrives we will dispatch your shoes to you using the selected courier and delivery address that you stated in the checkout.
You can find the expected release date of all of our products that are on Pre-Order on each specific product page. You can find this underneath the add to cart button.

If there are any delays or changes to a release date after you have placed you pre-order, our customer services team will contact you via email to let you know the updates.
Making a Pre-Order constitutes a full and unconditional agreement to these Terms and Conditions, which are final and binding in all matters related to registration and launch product purchase. Eligibility is contingent upon fulfilling all requirements set forth herein.

-A registered email address, valid shipping address, preferred size and valid payment method are required

- One Pre-Order per person per launch product

- Purchases are only valid for the registered email, shipping address, product, size and payment method specified at registration

- Recipient's opportunity to purchase the launch product is subject to stock availability

-  Pre-Orders cannot be sold, transferred, assigned or otherwise provided to anyone else unless the goods sold are intended for wear by the purchaser. Evidence of such behavior - such as listing an item on sites such as Ebay, Amazon or Facebook Market Place - will result in the cancellation of your pre-order.

 The stock allocation process is subject to change at any time at Walk London.'s discretion

- When Pre-Orders close, customers will be notified by email as soon as the goods have been dispatched.

- In the event that stock cannot be allocated to a pre-order due to demand, sizes will be allocated to customers on a first come, first serve basis. If a Pre-Order is cancelled a full refund will be issued to the payment method selected within the checkout.
Gift Cards
Yes, provided there is still a balance remaining on the card.
Yes. A customer can redeem another gift card during checkout.
You can check the balance of a Gift Card by messaging our Customer Services team using the contact details on our contact us page
No, you can't use a gift card to buy another gift card.
Yes, gift cards are applied to the final order total which includes shipping and taxes.
Most discount codes cannot be applied to gift cards. The exception is a product specific discount code where the product is a gift card.
Contacting Us
Our Customer Service Team are available at the following times:

Monday - Friday: 9am-5pm

You can contact our Customer Service Team via Facebook Messenger or Contact Form  on our site or by calling +44 (0)1256 898690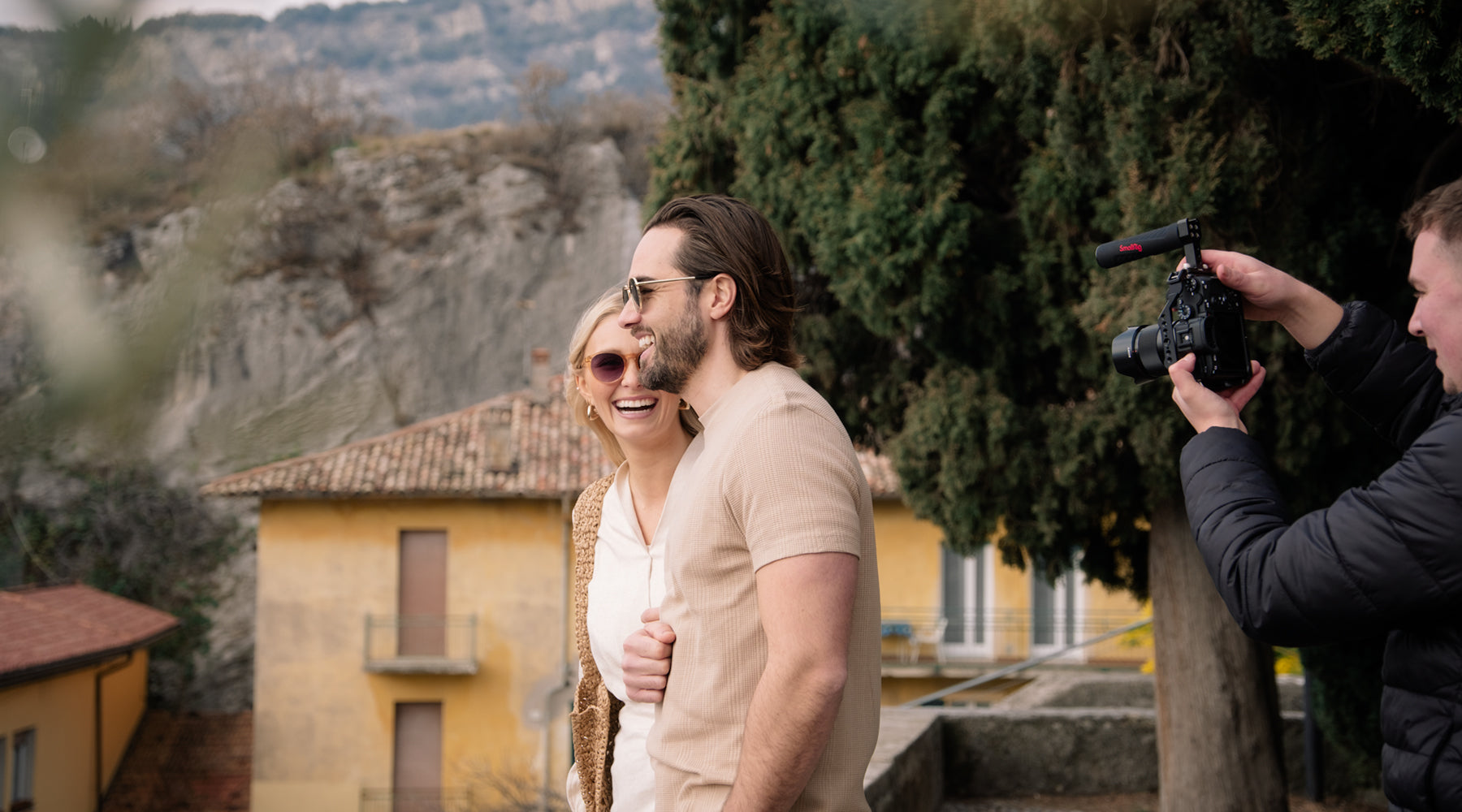 Didn't Find what You Are looking For?
Feel Free To Contact us
Didn't find what you were looking for? Contact us via the below contact form and a member of our team will come back to you as soon as possible